Slimline design for a modern small bathroom
Perfect bathroom design and ideas for small bathrooms
Tika bath
The baths in the Tika family are true space-saving wonders and offer pure bathing pleasure, even in small bathrooms. Different bath shapes ensure a perfect fit for different bathroom layouts.
The streamlining on one side of the bath gives you more space to move in the bathroom. A seat in the corner lets you bathe your feet while sitting comfortably. The bath's intelligent design solutions also allow these baths to be used as a duo bath.
Soft & Sharp counter top
Soft & Sharp counter tops – the pleasant-looking matt-white surface of the solid surface material will amaze you with its velvety soft touch. The solid-coloured material is particular durable. Minor scratches can be simply ground away. They are available in custom sizes or according to special geometric requirements. Optionally, the counter top can also be made as a console, in which an easy-care chamfer or a practical towel cutout can be integrated.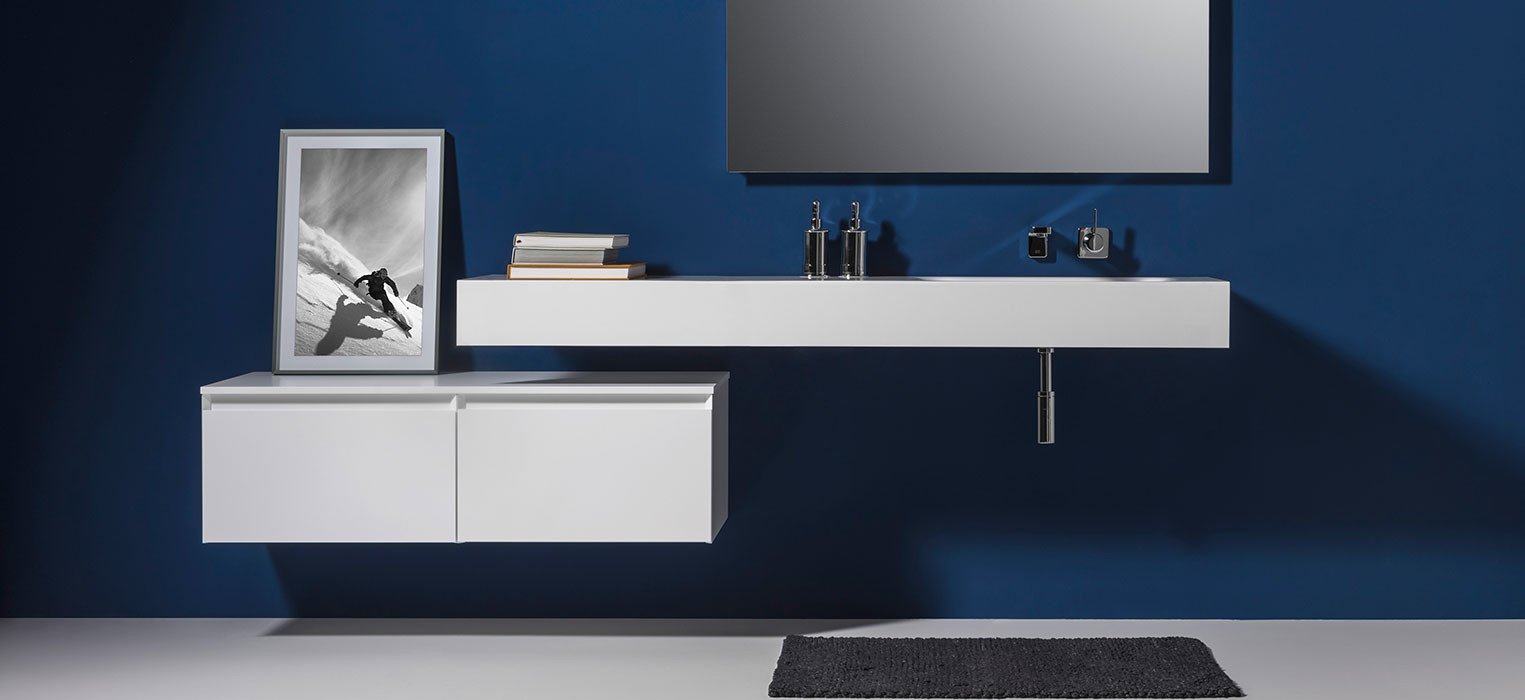 Jura shower tray
Jura shower tray line is made with mineral casting and is named after the slate plate its surface structure resembles. The shower trays are available in White, Anthracite (in stock), Cappuccino, Chocolate and Cement. The mineral casting is made of natural minerals, silica, quartz and polyurethane. Jura mineral casting is free of silicates. Jura mineral casting shower trays have anti-slip properties that comply with DIN 51097 Class B.
Bathroom furniture & mirrors
Repabad baths and ceramic washbasins can be combined with matching furniture and mirrors from the company's own range of bathroom furniture. We offer a comprehensive and harmonious range of bathroom products – all in the quality and functionality Repabad is known for. Base and Cube furniture lines are available in two different depths (40 cm/45 cm) and lengths from 60 to 120 cm, with one or two drawers, including tall cabinets, mirrors, mirror bathroom cabinets and lighting. Both lines are available in four different colours or finishes. We all know how getting organised is easy, but staying organised is anything but – that is why Repabad offers practical organiser elements made of genuine ash wood. They help you keep the spacious drawers neat and tidy.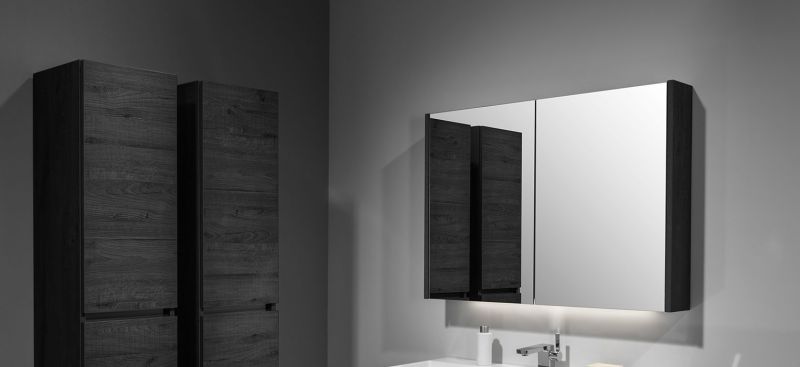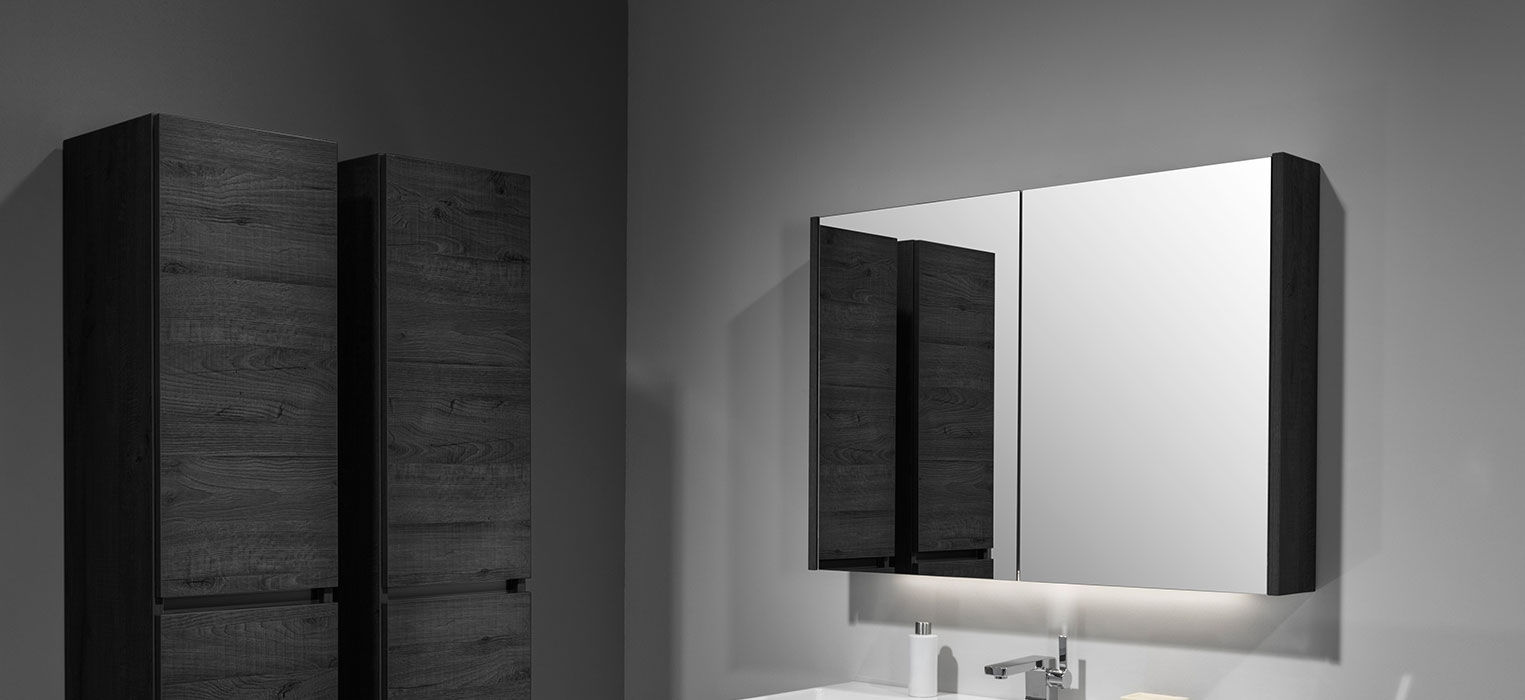 Other product lines
Selected lines with high-quality bathroom designs
Contact us
Ask us about ideas for small bathrooms