Steam bath bench
Heated ceramic bench in the steam bath: Relaxed enjoyment
Heatable ceramic benches
It is a very special feeling to take a seat on a heated ceramic bench in your own steam bath. This is because it is not conventionally generated heat, but radiant heat, which only unfolds its full effect inside the body through infrared C radiation.
Our ceramic benches are manufactured by hand. The natural material radiates comfort and warmth in the bathroom and invites you to take a relaxed seat in the steam bath at home.
Ceramic Bench Vancouver
Bench and reclining surface in the steam bath at home
VANCOUVER – individually made to measure
The VANCOUVER ceramic bench can be flexibly adapted to the spatial conditions in the steam bath. Whether corner, niche or straight wall, the dimensions of the seat and back elements are individually made to measure for your steam bath. The elegant VANCOUVER ceramic benches are available in three basic elements: straight bench, corner bench and corner bench. The seat depth is 50 cm in each case. Each seat or bench can be supplied with backrests in the same or different ceramic colours. There is a choice of seven ceramic colours.
Ceramic Bench Banff
Modern, timeless seating and reclining surface in the steam bath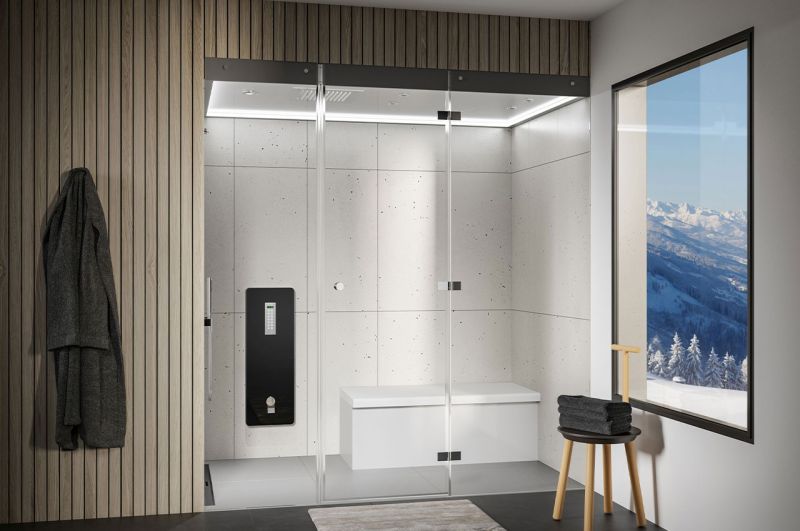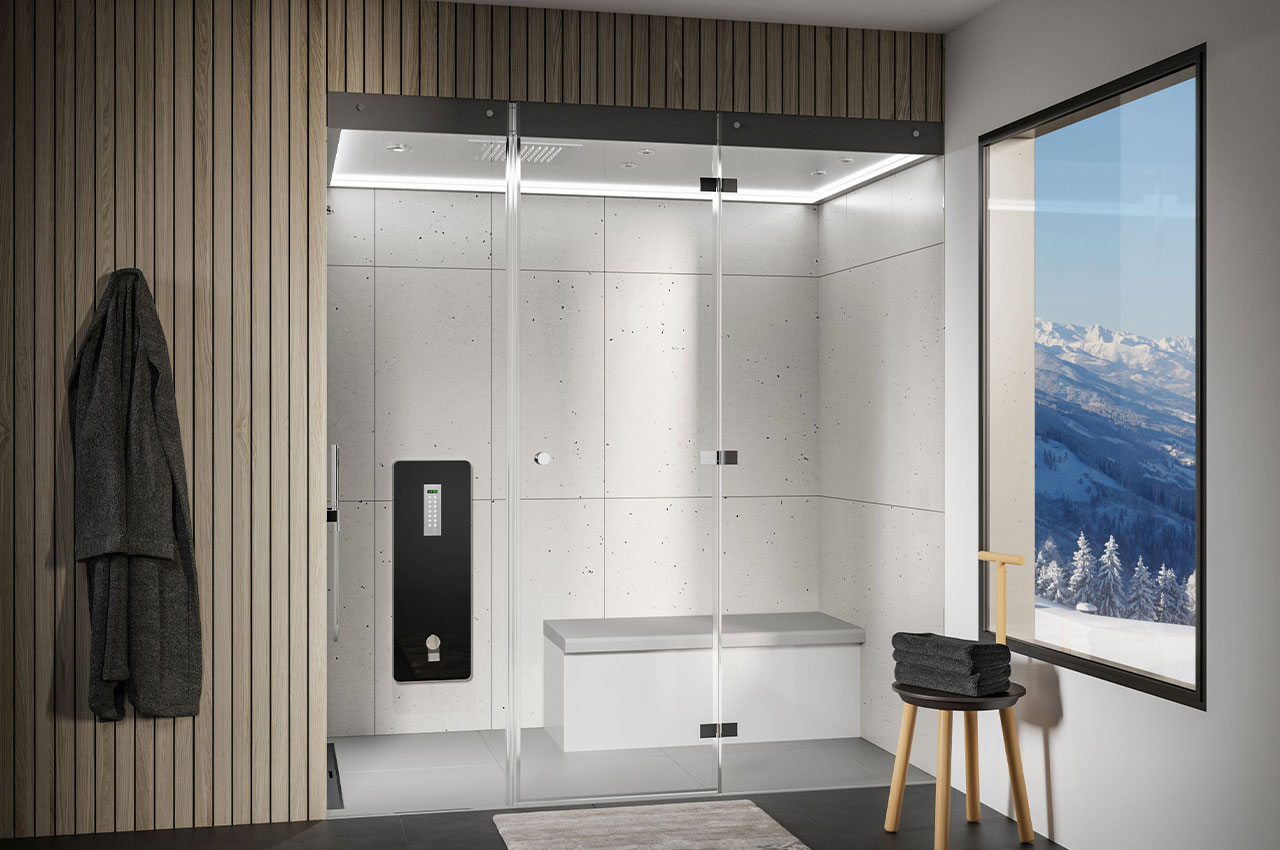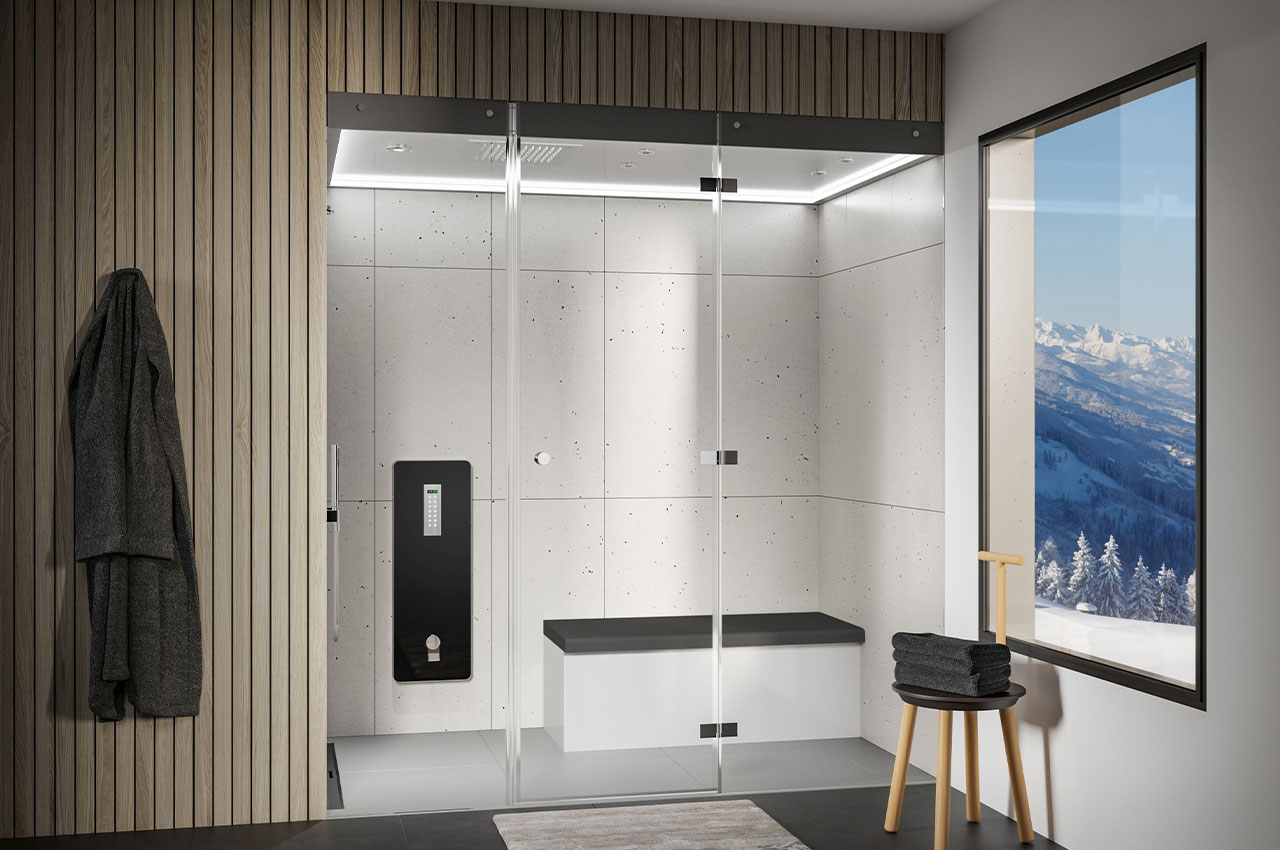 BANFF – modern ceramic bench
The handmade ceramic elements are in stock in the colours Arctic White, Stone and Gravel as straight elements (120 x 50 x 5 cm). These can be individually adapted ex works to the desired bench format and equipped with a heater if desired. For a reclining surface in the steam bath, several elements can be placed next to each other. With Banff, straight benches without glass cut-outs can thus be realised promptly.
Contact us
Ask us about your flat shower tray now