Wide range of bathroom accessories
Discover our bath stools for shower and steam bath
Orlando
Comfortable stool for the bathroom
Seattle
Elegant bathroom stool
Seattle XL
Outstanding design
Detroit folding seat
The space-saving solution
The elegant bathroom stool for the shower
Whether as a seat in the shower, in the steam bath or simply comfortable in the bathroom. Orlando can be used wherever a seat is needed. Thanks to the high-quality materials, the brushed stainless steel frame and the refined seat, the stool is ideally suited for use in wet areas. Orlando is available in the colours black or Arctic White (white).
Dimensions: 45 x 36 x 30 cm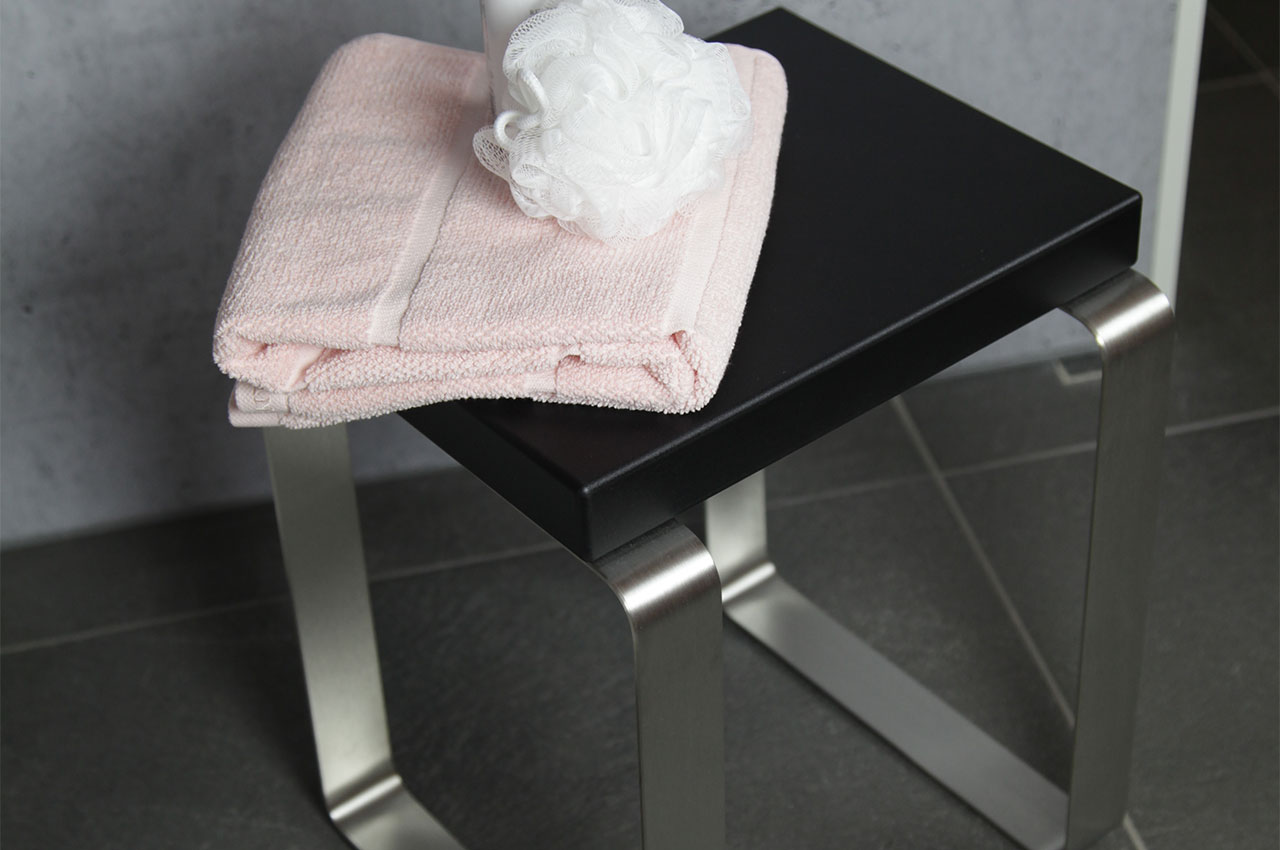 Portland Bathroom Bench
The Portland bench made of high-quality solid surface material offers generous seating comfort throughout the bathroom. Are you looking for a bench for the steam bath, a comfortable shower seat or are you still missing a seat for your infrared shower, the Portland bathroom stool can be used wherever it is needed. The modern look and the pleasantly warm feel of the solid surface material make the bench indispensable in the bathroom.
Material: solid surface material
Dimensions: 43 x 70 x 35 cm
Additional accessories
Accessories for the bathroom directly to your home
Contact us
Ask for our accessories for the bathtub