Italian designer bathrooms
Soft forms and sharp radii for modern bathroom design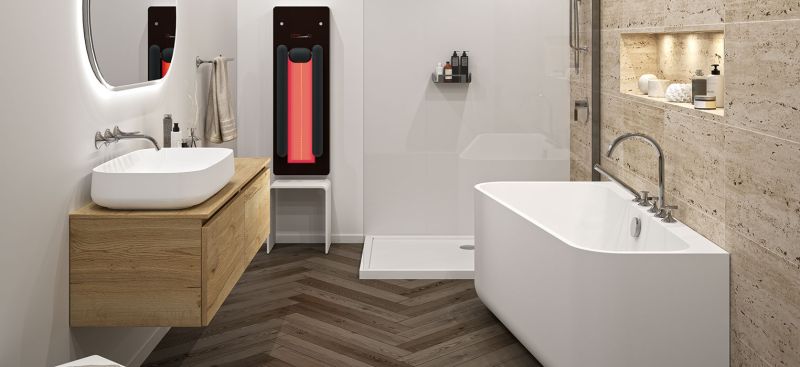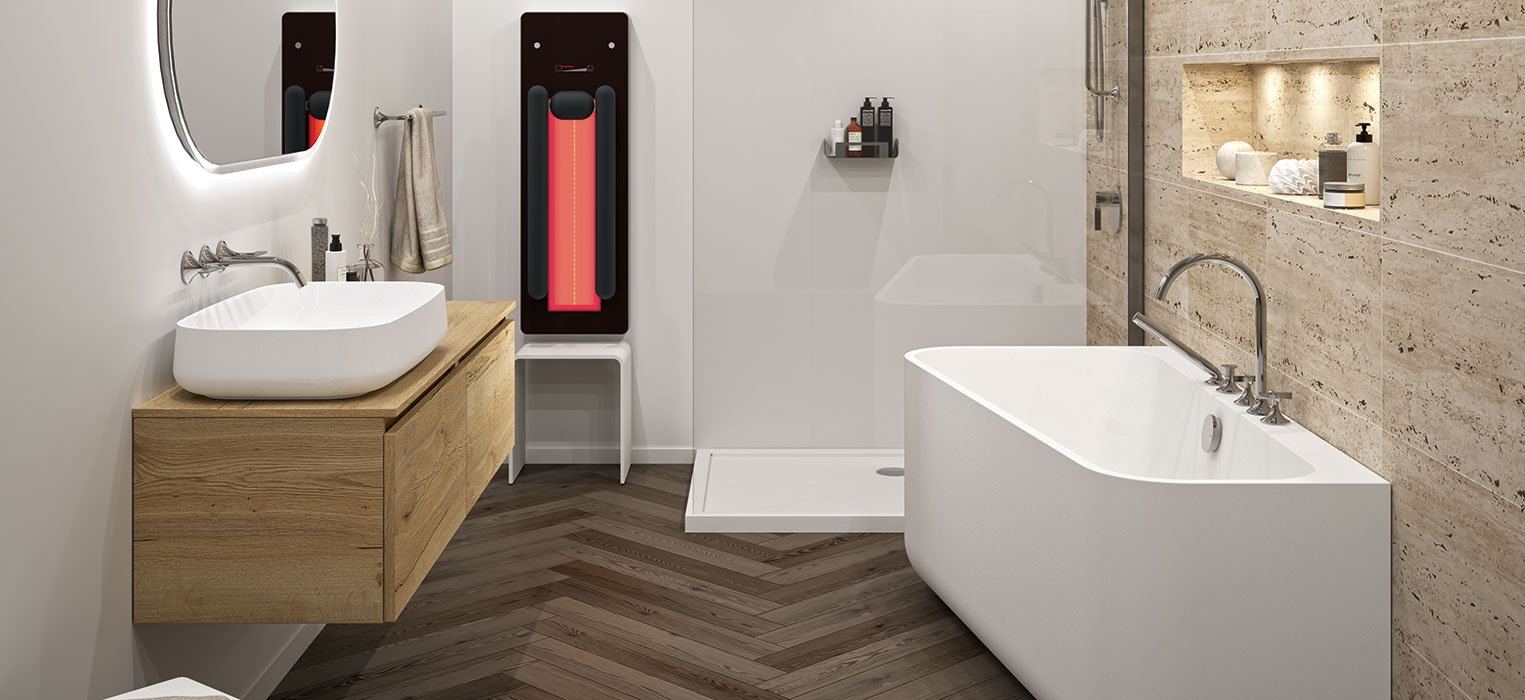 Seed bath
Seed 155 bath is an absolute space-saving genius and an eye-catcher in any bathroom. Thanks to clever bath geometry, it has an inner length of 123 cm with a back incline of approx. 24°, and a total length of just 155 cm. The clever bath geometry give the bath impressive internal dimensions with slim walls and a large internal volume. The back incline ensures a pleasant lying position. With a water volume of 115 l, the bath is also sustainable.
Washbasin Seed
Seed washbasin line embodies a most exquisite washbasin solution. This line was designed by Prospero Rasulo, a major name in the world of Italian design. The defining character of Rasulo's work is the combination of soft shapes with sharp radii, which is reflected in Seed line. The ceramic drain of the counter top washbasin blends harmoniously into the overall concept.
Riva S shower tray
Riva shower trays are available in rectangular or square dimensions, in various widths and lengths. They have a tray depth of 2.5 cm, making comfortable showering possible at any time even if the water drains slowly. On request, all models can be finished with the repaGRIP anti-slip coating.
Bathroom furniture & mirrors
Repabad baths and ceramic washbasins can be combined with matching furniture and mirrors from the company's own range of bathroom furniture. We offer a comprehensive and harmonious range of bathroom products – all in the quality and functionality Repabad is known for. Base and Cube furniture lines are available in two different depths (40 cm/45 cm) and lengths from 60 to 120 cm, with one or two drawers, including tall cabinets, mirrors, mirror bathroom cabinets and lighting. Both lines are available in four different colours or finishes. We all know how getting organised is easy, but staying organised is anything but – that is why Repabad offers practical organiser elements made of genuine ash wood. They help you keep the spacious drawers neat and tidy.
Other product lines
Modern bathroom ideas for your home
Contact us
Make your bathroom design ideas a reality with us