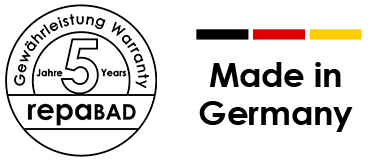 Installation box makes fitting simple
The installation set for your ultra-flat shower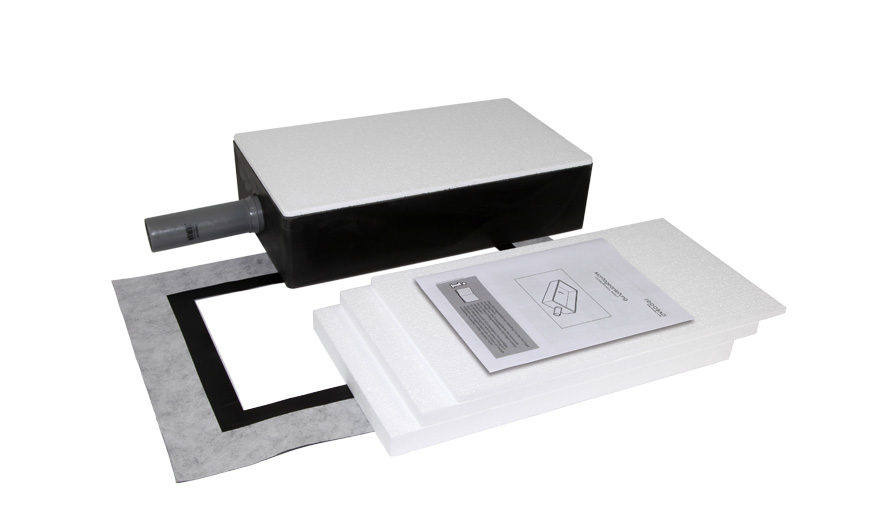 The installation box for your barrier-free shower
In order to seal the shower properly, an installation box is embedded into the screed for the shower drain, and incorporated in the alternative seal using the sealing collar provided. The shower tray is mounted directly on the screed after it is sealed in accordance with regulations. That allows the floor tiles to be laid right up to the edge of the tray.
Note that the material thickness of the tile and adhesive must be at least 1.5 cm. The tiler does the preparatory work. The bathroom installation specialist completes the installation. This ensures a clear separation of the trade crafts. Installation of ultra-flat shower trays is eligible for subsidies from development bank KfW in Germany and nursing insurance funds.
Steel shower trays

Acrylic shower trays

Solid surface shower trays

Mineral casting shower trays

Ultra-flat acrylic shower trays

Renovation

New builds
Separation of individual trade crafts (sealing/installation)

Easy to seal thanks to clear transitions

Two different heights (75/110 mm)

Pipe collar integrated in the system

Complies with the water tightness test per ETAG 022

Quick installation: just one component

Flexible positioning

Compensates construction tolerances up to 25 mm
Step-by-step instructions
Fit your level access shower in no time
Step 1
Set and position the drain box.
Step 2
Lay the screed; match the level of the screed and floor.
Step 3
Apply the seal/fit waterproof seal to the building structure.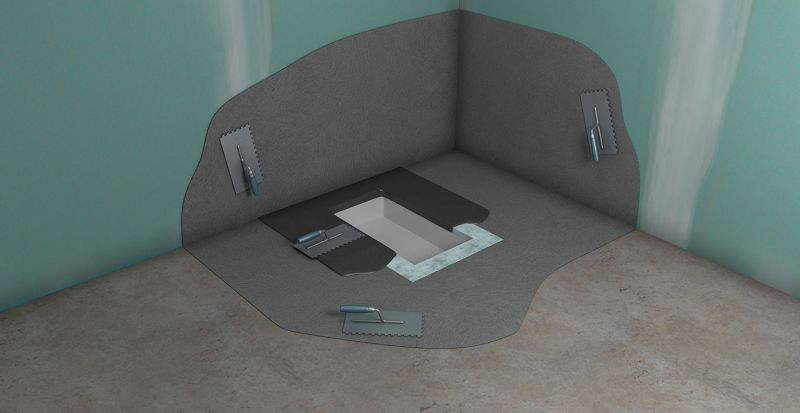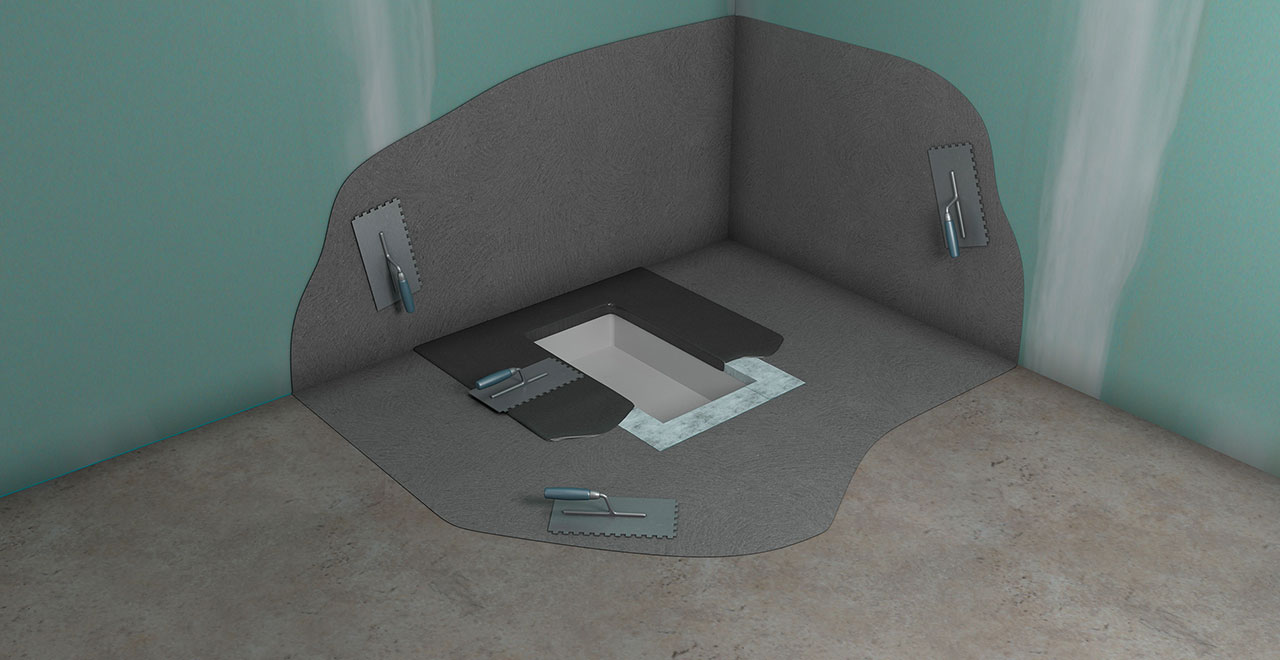 Step 4
Setting the ultra-flat shower tray.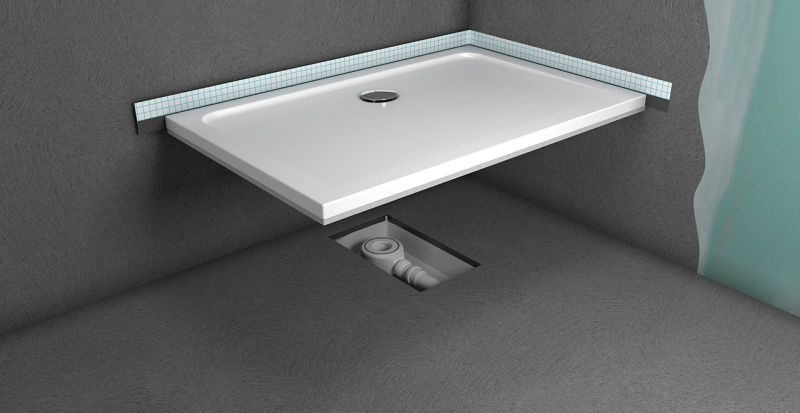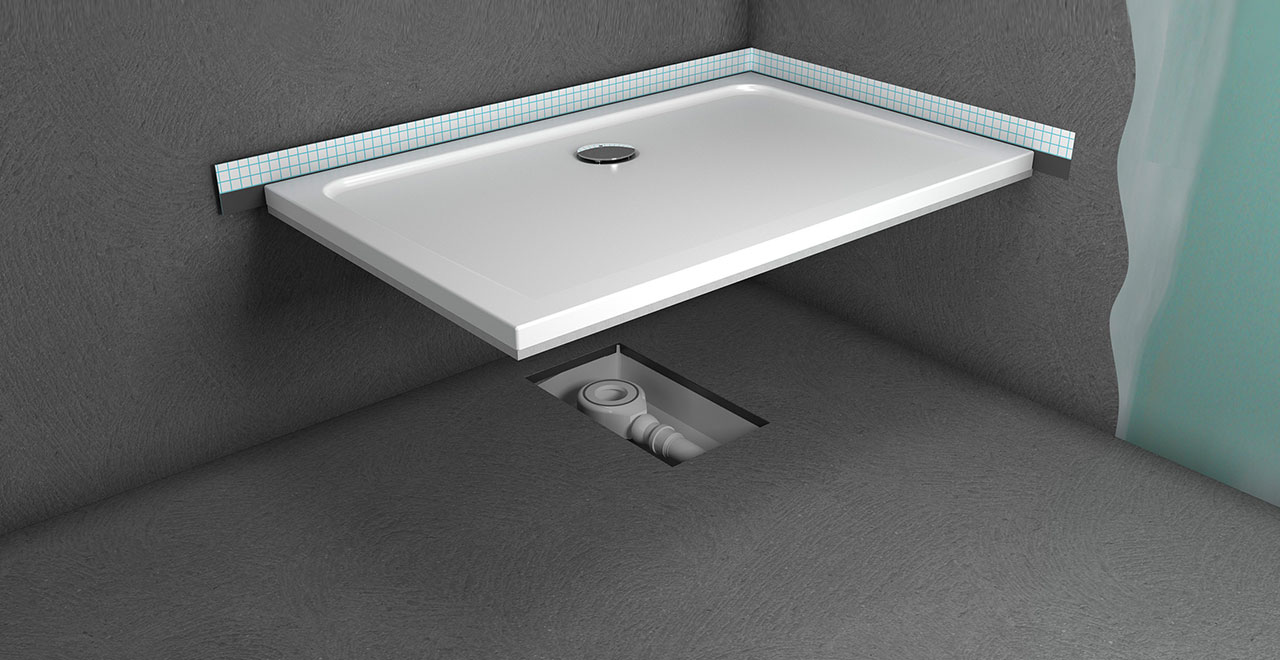 Step 5
Setting the level access shower tray
Step 6
Request an installation box
Ask us about an installation box for your flat shower tray now