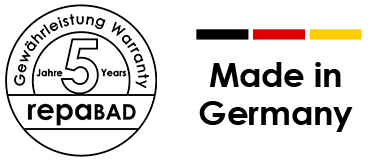 free & relaxing
Quality bathtubs for deeply relaxing bathing
The wall-mounted bathtub
The back-to-wall bath looks like a freestanding bath in the bathroom and makes your dream of having a freestanding bath come true even in smaller rooms. The wall connection means that the bath can be equipped with massage options, light and music. The acrylic apron is connected to the bath structure virtually invisibly.




Equipment and fixtures
Experience premium options for bathing
Suitable products
Find the right products for your bathing experience
Product data
All dimensions of our wall bathtub
Visit the showroom
Take a look at the bathtub in person
Contact us
Are you interested? Then contact us today!