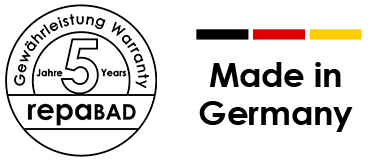 Bespoke steam shower cabin for your bathroom
Design options for your steam shower in the bathroom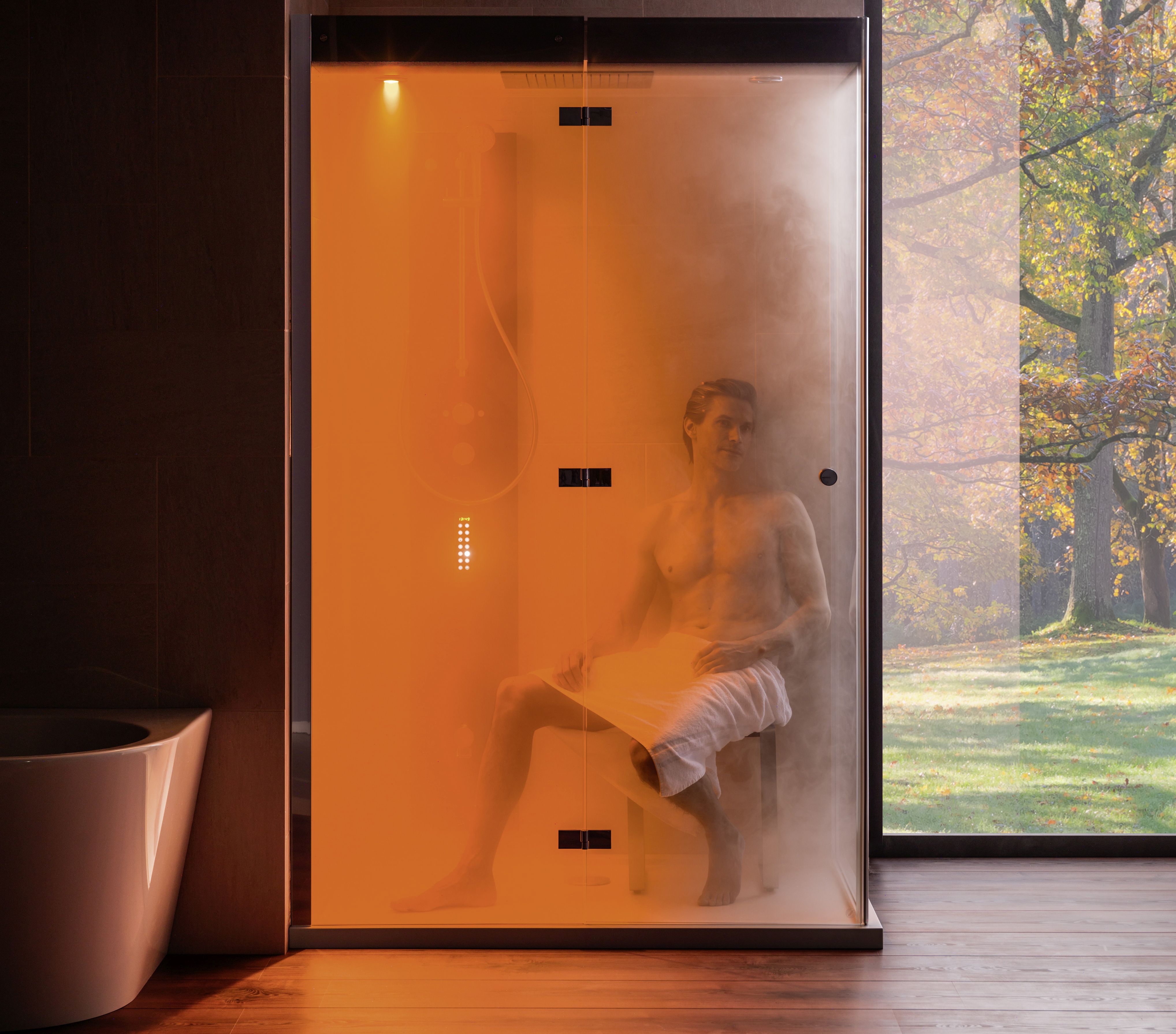 Your bespoke steam shower
You can customise our steam showers to your requirements:
Equipment and fixture options like the halotherapy function for a salty atmosphere, similar to that in a salt cave or a trip to the seaside, offer additional health benefits. Our infrared modules make the steam shower even more multifunctional, adding the health benefits of an infrared cabin to the steam shower. Music, coloured light and pleasant aromatherapy scents will enchant you and ensure deep relaxation of your body, mind and soul. Our experts are available to advise and help you at any time. Let our showroom in Wendlingen inspire you and test our steam showers at your leisure.
Virtual tour
Let yourself be inspired by a tour of our bathroom exhibition!
1. Steam shower technology
Powerful steam generator for steam showers
Repabad steam shower – technology is becoming more compact
The powerful generators are the heart of every Repabad steam shower. They ensure the strong steam output Repabad is known for. The steam shower technology is installed in panels, in complete shower panels or as external equipment.
In Repabad products, all steam shower fucntions and optional extras can be controlled conveniently using the control panel with a simple and clear layout, eliminating the need to scroll through long menus.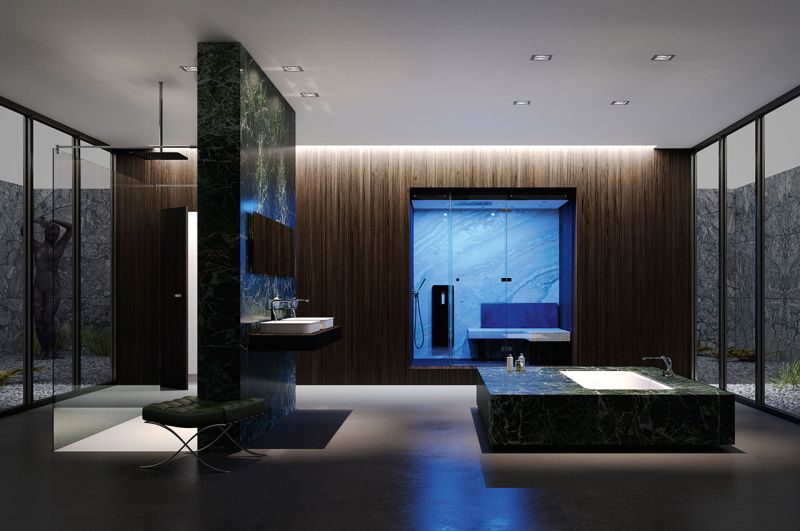 2. Ceiling
The ceilings of our steam shower kits
3. Glass partition
Glass steam shower door for your cabin
4. Shower tray
Premium shower tray for steam showers
5. Seating option
The steam shower bench for better comfort
6. Accessories
A wide range of steam shower accessories for your bathroom
Contact us
Ask us about your bespoke complete steam shower