Incorrect slider name. Please make sure to use a valid slider slug.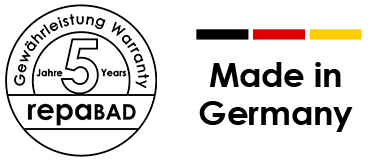 Splendid & contemporary
Resourceful shower design for your bathroom
Shower trays in the right size
Riva shower trays are available in rectangular or square dimensions, in various widths and lengths. They have a tray depth of 2.5 cm, making comfortable showering possible at any time even if the water drains slowly. On request, all models can be finished with the repaGRIP anti-slip coating.


Equipment and fixtures
Optional equipment and fixtures for your premium shower
Suitable products
Other upgrades for your elegant shower cabin
Product data
Modern trays for various shower sizes
SPECIFICATION
Series:
Riva
Material:
Bathroom acrylic
Colour:
White, Pergamon, on demand White Matt
Coating:
Optional repagrip
Care instructions:
Download
Visit the showroom
Visit our bathroom fair for new design ideas
Contact us
Order your dream shower enclosure now